Getting there in good company
Exposé Viagens is a multi–structured organization which provides creative and dynamic solutions for every client while focusing on service excellence. We have the ability to develop projects with a high degree of service integration to complete the project successfully.
Exposé Viagens has organized and managed many events with great success. Our Challenge is to maintain our reputable foothold in the market and stay a step ahead of competition using our unique imaginative solutions that bring fresh new ideas to the table to create new concepts.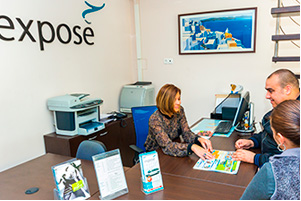 With our hard work and core values we are sure that; progress, trust and success will be achieved with the organizations with whom we work with.
Every product or service will be tailored to your every need, right through the design, planning and managing phase. Exposé leaves nothing to chance, thus ensuring that your events, holidays, functions and all other services acquired all go one way...
Flawless!
Exposé is member of: